Thursday, July 09, 2009 |
Posted by RiA GeSiLvA |
|
Edit Post
Be Rich
Take charge of Be Rich Inc. where you are CEO to the hottest new real estate firm in the country. Build housing for undeveloped zones, provide your tenants with shopping and maintenance services, decorate greenways, builds stadiums, it`s all at your fingertips. If you can raise capital, you can turn the neighborhood of your dreams into a reality. Act now before your profit margin slips away!
Fast, intuitive game play.
Manage company resources.
A nation-wide empire awaits.
Get help at our Forums


Sally's back and ready to take the spa world by storm! Indulge yourself with hours of fast fun in ten original spa locations around the world. Refresh your customers with facials, manicures, massages, and more. Enhance your clients' spa experience with more than 65 upgrades for your rapidly growing business. Blushing brides, demanding fashionistas, relaxing couples and many others are looking to melt away the stress with a day at Sally's Spa. Won't you join them?
Wandering Willows
Welcome to Wandering Willows, a whimsical world full of wondrous wildlife and engaging quests. With a variety of enchanting pets for you to befriend and train, you're sure to find just the right help completing quests for the land's amusing inhabitants! Garden, bake, and create clothing and bouquets with the treasures your pet fetches for you in this exciting Adventure game. You might even find a new pet egg to hatch! Spend some time in Wandering Willows today!
Tons of adorable pets
Craft and charm your way home
Enter a world full of surprises!

download Wandering Willows

Support Wandering Willows - Buy the game
Asami's Sushi Shop
It has fallen on Asami to carry on her family`s tradition and become a master at making sushi! Follow Asami`s grandfather`s recipes to keep your diverse clientele happy and full of delicious sushi. Use your Match 3 and Time Management skills to earn tips and enough money to improve Asami`s Sushi Shop. Buy powerful upgrades to keep your customers happy, and improve the atmosphere of the restaurant.
Addictive gameplay
Unique upgrades
Make delicious sushi!
Supermarket Mania
It's Nikki`s first day of work at TORG Corp., a supermarket run by robots. She`s a bit on edge. Step in and help her stock shelves to the rafters to keep customers happy. Nikki must stay on her stylish toes and clean spills promptly, otherwise the rival superstore will shut your store down. Enjoy 50 manic, yet fun-filled levels in Supermarket Mania, everyones favorite one-stop shop.
Time Management mania
Accessories and upgrades
Stock `til you drop!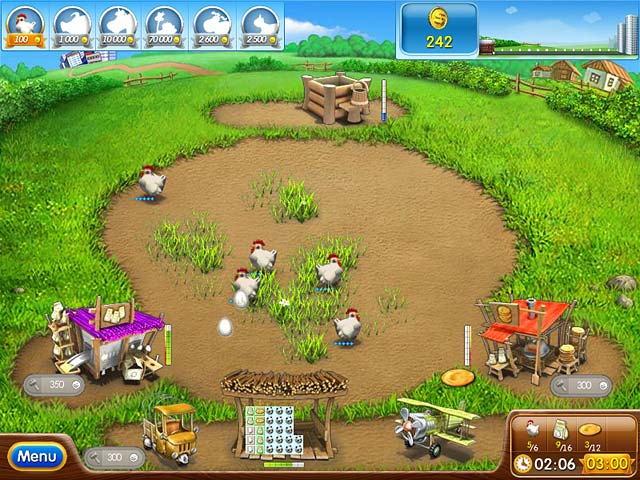 Give Old MacDonald a run for his money in this frenetic Farm Frenzy sequel. Feed hens, collect eggs, and stock your warehouse to ship your goods to market. Kick up your heels while earning enough money to upgrade your buildings. You`ll find a crop full of fun with 17 secret gags to locate, and 19 awards to win. Buy five products in the city and deliver goods for happy customers in Farm Frenzy 2, a Time Management adventure.
Frenetic Time Management sequel
Secret gags!
Bring produce to market
download
farm frenzy 2
It's a girl! And a boy! In fact, it is every adorable baby in DinerTown, all bundled up for you to lavish with love. Keep these DinerTown favourites cooing by helping out Wilson, a tender-hearted scientist and inventor, who is in over his head running the local daycare. Now is the time to make a play date with the game that is literally crawling with fun - Diaper Dash!
Diaper Dash features:
50 baby-filled levels of cuteness
20 upgrades to obtain in Diaper Dash
Tend to your babies' every need with 5 priceless inventions beyond every mother's dream
Two modes of Diaper Dash game play: Career Mode and Endless Day
Fascinating story, graphics and music
All you favorite DinerTown friends — plus their adorable babies!
download
diaper dash
password: riagesilva
support diaper dash -
buy the game
Visit with the headmasters of the Peggle Institute and follow them through their dazzling dream worlds, bouncing and banking your way to the head of the class! Blast through a dizzying array of surreal landscapes racking up huge points with careful aiming and dazzling magical powers. Free balls, labyrinthine landscapes and spectacular bonuses await you in the land of Peggle, where wonder never wanes!
Dazzling, surreal levels
Fantastical magical abilities
Explosive game play!

download Peggle Nights
Build-A-Lot 4 - Power Source

The power is in your hands! Help friendly towns to grow and glow by building neighborhoods and generating clean energy to make them run. Get your neighborhoods fit and fancy by building tennis courts, swimming pools, boutiques and more. With multiple campaigns to play and a variety of awards to earn, there is plenty to do and lots of fun waiting for you in this electrifying addition to the Build-a-lot series!

Whether you enjoy sushi or have never tasted the popular delicacy, you're going to love the time management fun of Youda Sushi Chef! Step into the dual roles of manager and chef as you make a variety of mouth-watering sushi, perform amazing knife tricks, order supplies, upgrade your equipment and decorate your establishment. String together amazing combos and master the art of sushi!

password: riagesilva


Labels:
Downloads
,
Games
|
0 comments
Blog Archive

Chatbox
Feel free to say that you dropped by my page. But no spamming please. PLEASE SPEAK IN ENGLISH. THANKS

Follow me

Site Activity and Stats
Check Page Rank of any web site pages instantly:
This free page rank checking tool is powered by Page Rank Checker service